Recalculating's show at The Quays Pub in Astoria was a celebration of all things Sean in honor of that fine gentleman's birthday. We were honored to be joined by Astoria-based pop-punk and sometime-duo Amber Lamps, comedian Melissa Rocha and Captives Collective Records polymath Ben Olson.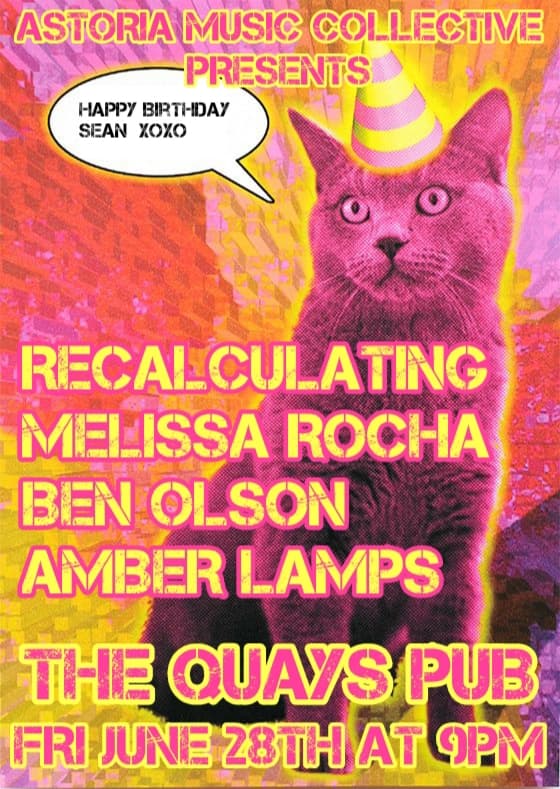 Astoria Music Collective posted video of the set!

Thanks to Guitar Center for supplying a drum throne within a matter of minutes . . .