So honored to be included in the Midsummer Madness Best of 2018 Wrapup ("Melhores de 2018")! We're tucked in there under the "Injustiçados" section ("those albums that almost all the lists forgot"), and the rough Google translation comes out to something along the lines of:
Some nice and cool records were left out of almost every list. I've been checking how many times each of these discs has been included in another list, according to the site Album of the Year. Listen to the playlist, without order of preference and agree with me (or not) that there is a pattern behind it all. As Nelson Rodrigues once said, "all unanimity is dumb. Those who think with unanimity need not think."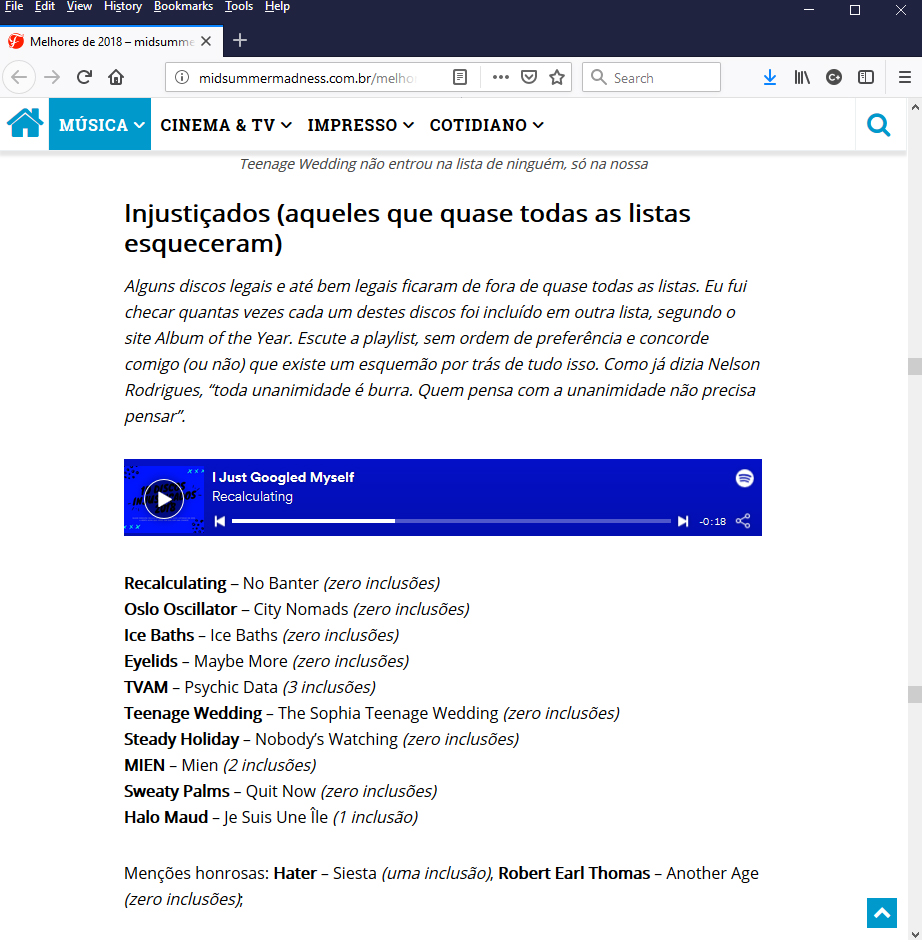 Being able to listen to stuff with fresh ears and an open mind is a gift that too few of us get to really appreciate — many, many thanks to Midsummer Madness for taking the time to listen!